by Amanda Morris & Shelby Anthony
What are your plans after college?
This is the dreaded "what are you doing with your life?" question all graduating college students feel they must have an answer to as their graduation date draws nearer. Students struggle to juggle job applications, interviews, schoolwork, and landing a spot on their ideal career path. And yet, each one wonders, how do I get there? What will best equip me to get that perfect position?
We have three answers: having the right skill sets, gaining valuable internship experience, and selecting the right major.
Photo courtesy of aia-arizona.org 
1. Skill Sets and Personality Traits in high demand
According to Forbes, some of the most critical job skills that applicants should possess include critical thinking, problem solving, decision-making, active listening, computers and electronics, programming, and sales and marketing. While decision-making and critical thinking may be skills that are not associated with a major, programming, marketing, and computers and electronics are all skills that will require a few extra classes. These skills will look good on a resume, but your personality will shine in the interview. Professionalism, high energy, confidence, self-monitoring and intellectual curiosity are 5 traits that Forbes claims employers hire most. Knowing your personality type will not only help you to find a college major, but it will also help you to communicate your strengths in the career hiring process. Depending on your personality type, you may find that you fit in better at one company over the other, and when looking for the right career path, you don't want to go into the wrong business. USA Today recommends taking a personality assessment or career aptitude test to help you determine what major and career environment is best for you.
Photo courtesy of interntoday.org
2. Internships that boost experience
Finding internships that provide experience in your specific field of work add important credentials to your resume. While still in college, try to land a few of these positions—even if they aren't paid—because the experience is worth it. Internships prove that you have tried your hand in the field, and have been successful. These experiences will help you discover what you enjoy and dislike in the work environment. They are a glimpse into the working world for you, and an extra boost of credibility to possible employers.  These helpful factors are backed by U.S. News—which has noted the top reasons why college students should have at least one internship during their college years. When it comes to internships, you can never go wrong. Try something that interests you. Learn what you can and take those lessons to the working world—they will guide you well.
As College View reiterates, internships are your resources that can help you in networking. These resources and contacts will be your connections for that career you want—so be sure to pick the right ones.
Photo courtesy of Fox News
3. Majors that Catapult Careers
According to the Washington Post, not all majors are created equal. So be mindful when choosing the major you want—make sure it's one that fits with the career path you're hoping to take. Hopefully you're choosing your major according to your interests and aspirations. But, for those interested in the salary side, there are certain majors that incur higher salary potentials than others. Most of these are math and science related majors including engineering, applied mathematics, statistics, and computer science. Petroleum Engineering comes in the top spot at just over $160,000. Rounding out the top majors are Actuarial Mathematics at $115,000, Computer Engineering at $105,000, and Statistics at $100,000. Check out the numbers below: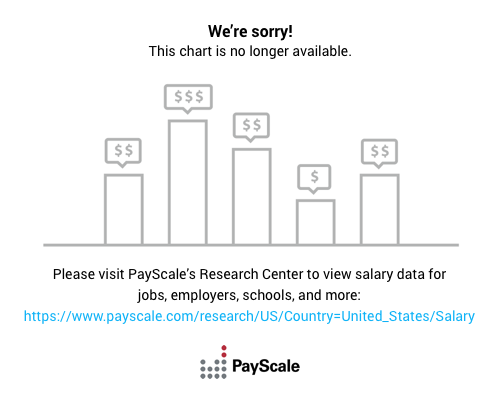 Methodology
Annual pay for bachelor's graduates without higher degrees. Typical starting graduates have two years of experience; mid-career graduates have 15 years. See full methodology.
Another study by Career Cast lists the 11 top-paying jobs you can get straight out of college. Topping this list were investment bankers, software developers and actuaries—similar to the research from the Washington Post.
Accompanying these lists of tried and true majors and their job counter-parts are studies about brand new majors surfacing. U.S. News has nine hot college majors that didn't even exist ten years ago—but are certainly gaining recognition now. Some of these majors include computer game design, environmental studies, information management, new media, and public health.
Photo courtesy of blogspot.com
No matter what you're looking for—a solid salary, a major with credibility in the working world, or a specific career path—there are certainly a wide variety of majors and careers to choose from. It seems that tried and true jobs in education, health services, engineering, and mathematics are now being joined by new world jobs in growing fields such as computer programming, environmental and media studies. The options are wide-ranging and various.
Photo courtesy of Flickr
The bottom line is, don't go through your college experience without doing your research. Figure out what career you want, what degree can help you with it and most importantly, what major and career combination best fits what you're looking for. Once you discover the best route to take, look to tackle the three big career boosters: gaining equitable skill sets, finding your best-fit major and acquiring internship experience. Top these three aspects and you can look forward to that graduation date as you head towards the career of your dreams.